What to Eat for Delicious & Healthy Food?
For the lazy souls, they say 'Drink- Eat-Sleep-Repeat', but fortunately, the tables are turning around these days. People are getting conscious not just about the taste but also about the calories intake. It takes a good amount of time to burn off when you eat all that 'taste' and unhealthy fast food.
For example, take a look at these statistics to understand, what you pay to soothe your taste buds.
| | |
| --- | --- |
|                  What you eat |                            How many Kms you need to run in order to burn it |
|                      Beer |                                                                       2.77 |
|                     Samosa |                                                                       3.2 |
|                      Pizza |                                                                       5.5 |
|                     Coke |                                                                        1.5 |
|                     Burger |                                                                        10 |
|                   Noodles |                                                                       7.27 |
While, some people used to believe or made it a popular myth that healthy food cannot be tasty, there are food connoisseurs out there who have busted this myth by creating delicious healthy food recipes.
Where the magic begins!
For all of us, who aspire to be healthy but are foodies at, don't sit there and wonder where to start. Because some wise man said 'Home is where the heart is'. If your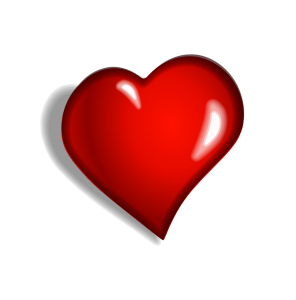 heart is in food, home is where you find this blissful combination.  No matter wherever you go, homemade food is simply irreplaceable.  Homemade food is like the horizon where your health and taste both meet.
Where is a will, there is a way!
There are some power and tasty ingredients available a few feet away from you in your kitchen, like the power packed nuts, which are assumed to be high on calories but that is again a wrong belief, nuts are actually high on fiber and keeps you full for longer duration. Obviously, you can add a twist to the taste, depending on your creativity and what your taste buds demand at that moment but a very common savior is the spice box, spices like black pepper and salt. It will not only turn out to be a delicious healthy food, but it will also help your pocket by putting this homemade food to your rescue.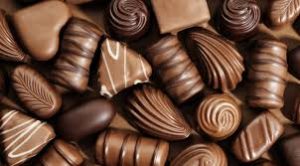 Chocolates don't ditch!
Another option is the hero of kids and adults both, our Mr. Dark Chocolate. Prepare some lip smacking dark chocolate recipes to impress your Miss Sweet tooth; because dark chocolate is believed to have anti-oxidants that help you lose weight and add a glow to the skin as well (I am sure the girls are already happy).
Healthy is the new place to be !
There are few more options like Extra virgin olive oil, yogurt, whole milk, legumes, homemade low carb breads, brown rice, oats, fish & seafood, onions, bell peppers and many more comfort your stomach and body ,  both.  I assure you, these soldiers in your kitchen are going to give you some delicious healthy food to prepare for yourself and save your health. Don't worry, if you can't cook although. You can order some amazing homemade food for yourself that is available in the market.
 So all of us, sitting in our houses right now, step into your kitchen and look out for a healthy ingredient and add your dash of spices, to soothe your taste buds while you feel  healthy and fit. And for those who unfortunately aren't staying home or can't cook, a couple of entrepreneurs have arrived to save your life.  
Still wondering what am I talking about?  Here's your answer to this dilemma, there are some food hubs that provide you with delicious healthy food that is homemade. You don't have to eat junk food, only because you are away from your house. These thoughtful and creative people let you order homemade food to satisfy your hunger pangs along with keeping your calories in check.
So, here's to Staying healthy, eating delicious and some wonderful homemade food. Cheers!