NO PRESERVATIVES |NO ADDITIVES | NO TRANS-FATS | HOME STYLE COOKING | The item/s delivered may vary from pictures seen online.' />
Phulka With Matar Paneer
Phulka With Matar Paneer
GET FREE- Gulab Jamun (Extras available)
Description
Matar paneer is a creamy, delicious, and rich peas paneer curry. Matar paneer is one of India's most popular paneer dishes. Best served with Ghee Phulka (3 Pcs.). FREE OFFER- Gulab Jamun (This Meal Serves 1 Person)

NO PRESERVATIVES |NO ADDITIVES | NO TRANS-FATS | HOME STYLE COOKING | The item/s delivered may vary from pictures seen online.
Nutritional Contents
Paneer and peas both are rich in protein and are a great source of other essential vitamins and minerals.

Nutra Coins: The Nutra Coin value system rates our recipes w.r.t. average RDI values recommended by FSSAI and NIH.
This dish is worth 2420 Nutra coins.

Disclaimer: All information written within misrii.com is intended for informational purposes only & is not a substitute for professional medical advice or treatment. However, quality ingredients in our recipes ensure natural nutritional benefits but do not guarantee safety from any food allergies.
Ingredients
Fresh Matar (Peas), Indian Home Made Masalas & Herbs, Butter, Green Chili, Onion & Tomato.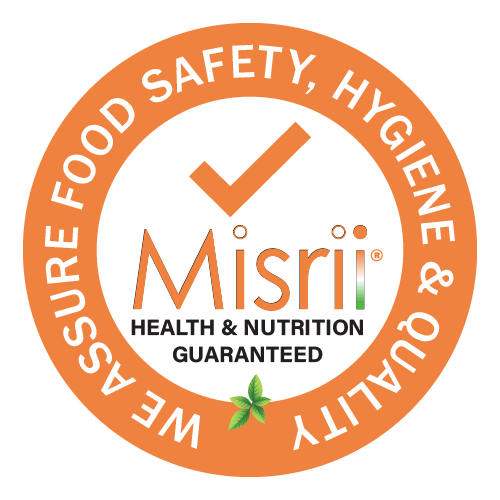 If you are facing any problem in placing the order, please Whatsapp or call us on 7340029290